Ruckersville Self Storage
8060 Seminole Trail
Ruckersville, VA 22968
(434) 595-3807
Office Hours
Sunday
Closed
Monday - Friday

9:00 AM

-

5:00 PM

Saturday

9:00 AM

-

3:00 PM
Sunday By Appointment Only
Access Hours
Sunday - Saturday

5:00 AM

-

10:00 PM
Rent or Reserve Online Below - No Admin Fee - Free Local Move-In Truck
Check Out What Our Customers Are Saying
"
"
lorie logan
on 06/01/2023
This place was great but pricier than I would have liked especially when we stepped down to a smaller unit. It was half the size bit only a little bit cheaper. The customer service there is truly wonderful there though. All in all a great experience
"
"
Bobby Davis
on 05/24/2023
The absolute best self storage experience I have ever had! Brandon and team were extremely courteous, accommodating, and professional. Their facilities are modern and meticulously maintained and best of all, affordable!
"
"
Timothy Morgan
on 02/05/2023
I call up to ask a handful of questions about storing cars and setting up auto bill pay; that being said Kaitlyn who first answered the phone was awesome!!! She answered all my questions and got me over to her manager Brandon who was in further assistance of answering all the questions that I had and thought of in the moment. I was worried about wasting their time but their great attitude and positive moral made me know I was in good hands. I'm a current customer and plan on staying as a long term customer! Thank you again Kaitlyn and Brandon y'all are awesome!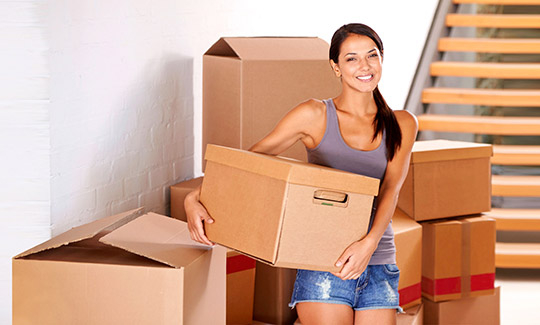 Reliable and Secure Storage Units in Ruckersville, VA
Ruckersville Self Storage is the perfect place to store some of your most valuable belongings. Our facility is monitored with a 24-hour video surveillance system and keypad gate entry, making us the most modern and secure self-storage option in Ruckersville. In addition, we offer drive-up access for your convenience.
If you plan to store weather-sensitive items such as wine, electronics, or wooden furniture, a climate controlled unit would be the best environment to store them. We also offer uncovered outdoor boat and RV parking. Use our FREE moving tools, rent a moving truck and purchase storage supplies when you need.
Our storage staff is always on top of their game. We're dedicated to providing professional service in every situation.
Here at Ruckersville Storage we offer a free local move-in truck for your initial move in. If you were planning to rent a truck, save your money and use our truck. If you were planning to use your own vehicle, why make numerous trips when you can use our truck and save time.
Download the Storage Genie App on your smartphone and access our facility without touching the gate keypad!
Self Storage Units in Ruckersville, VA
Do you live in Ruckersville, VA or surrounding areas such as Charlottesville or Madison? Ruckersville Self Storage is a convenient storage solution for you. Find us about 10 minutes from the National Ground Intelligence Center, Insurance Institute for Highway Safety, and Emerson.
Head east on US-33 E toward State Rte 645

Turn right onto State Rte 607

Turn right onto US-29 N

You've arrived at Ruckersville Self Storage
From Charlottesville, VA:
Get on US-250 W/US-250 BYP W from E High Stand Locust Ave

Head east toward E Market St

Turn right onto E Market St

Turn left at the 1st cross street onto 9th St NE

Continue onto E High St

Turn left onto Locust Ave

Turn left onto Watson Ave

Take the ramp on the left onto US-250 W/US-250 BYP W

Drive to US-29 N in Ruckersville

Merge onto US-250 W/US-250 BYP W

Turn right onto State Rte 743/Hydraulic Rd

Use the right 2 lanes to turn right onto US-29 N/Seminole Trail

Keep left to continue on US-29 N

You've arrived at Ruckersville Self Storage
Head north toward US-33 BUS E/Main St/Spotswood Trail

Turn right onto US-33 BUS E/Main St/Spotswood Trail

Turn left onto US-33 E

Turn right onto State Rte 743

Turn left onto State Rte 607

Turn left onto US-29 N

You've arrived at Ruckersville Self Storage

From Madison, VA:

Head southwest on US-29 BUS S/S Main St toward Church St

US-29 BUS S/S Main St turns slightly right and becomes US-29 S

Make a U-turn at State Rte 607

You've arrived at Ruckersville Self Storage