Office Hours
Sunday
Closed
Monday - Friday

9:00 AM

-

5:00 PM

Saturday

9:00 AM

-

3:00 PM
Sunday By Appointment Only
Access Hours
Sunday - Saturday

6:00 AM

-

9:00 PM
| Size | Unit Details | Price | |
| --- | --- | --- | --- |
| | SELF STORAGE, INDOOR ACCESS, NON-CLIMATE | | |
| | SELF STORAGE, INDOOR ACCESS, CLIMATE CONTROLLED | | |
| | SELF STORAGE, INDOOR ACCESS, CLIMATE CONTROLLED | | |
| | SELF STORAGE, INDOOR ACCESS, NON-CLIMATE | | |
| | SELF STORAGE, INDOOR ACCESS, CLIMATE CONTROLLED | | |
| | SELF STORAGE, INDOOR ACCESS, NON-CLIMATE | | |
| | SELF STORAGE, DRIVE UP ACCESS | | |
| | SELF STORAGE, INDOOR ACCESS, CLIMATE CONTROLLED | | |
| | SELF STORAGE, DRIVE UP ACCESS | | |
| | SELF STORAGE, INDOOR ACCESS, NON-CLIMATE | | |
| | SELF STORAGE, DRIVE UP ACCESS | | |
| | SELF STORAGE, INDOOR ACCESS, NON-CLIMATE | | |
| | SELF STORAGE, INDOOR ACCESS, CLIMATE CONTROLLED | | |
| | SELF STORAGE, DRIVE UP ACCESS | | |
| | SELF STORAGE, DRIVE UP ACCESS | | |
| | SELF STORAGE, DRIVE UP ACCESS | | |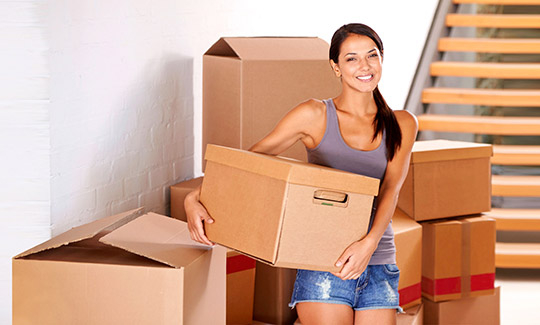 Ruckersville Self Storage is the perfect place to store some of your most valuable belongings. Our facility is updated with a 24-hour video surveillance system and keypad gate entry, making us the most modern and secure self-storage option in Ruckersville. In addition, we offer drive-up access for your convenience.
If you plan to store weather-sensitive items such as wine, electronics, or wooden furniture, a temperature controlled unit would be the best environment to store them. We also offer uncovered outdoor boat and RV parking. Use our FREE moving tools, rent a moving truck and purchase storage supplies when you need.
Our storage staff is always on top of their game. We're dedicated to providing professional service in every situation.
Self Storage in Ruckersville, VA
Do you live in Ruckersville, VA or surrounding areas such as Charlottesville or Madison? Ruckersville Self Storage is a convenient storage solution for you. Find us about 10 minutes from the National Ground Intelligence Center, Insurance Institute for Highway Safety, and General Electric Intelligent Platforms.
Check Out What Our Customers Are Saying
"
"
I have never used a storage company before so when I reached out prior to it's opening, I was surprised to reach the owner on the phone. He is personable, helpful and went out of his way to make it possible to store our items prior to the facilities' grand opening. I'm so appreciative. As it's all new makes it even a bigger plus.
"
"
This brand new facility is so awesome! The owners, location and pricing are all top notch! A wide variety of size units and right on Rt. 29 made this an easy decision for me. Thank you so much!
Head east on US-33 E toward State Rte 645

Turn right onto State Rte 607

Turn right onto US-29 N

You've arrived at Ruckersville Self Storage
From Charlottesville, VA:
Get on US-250 W/US-250 BYP W from E High Stand Locust Ave

Head east toward E Market St

Turn right onto E Market St

Turn left at the 1st cross street onto 9th St NE

Continue onto E High St

Turn left onto Locust Ave

Turn left onto Watson Ave

Take the ramp on the left onto US-250 W/US-250 BYP W

Drive to US-29 N in Ruckersville

Merge onto US-250 W/US-250 BYP W

Turn right onto State Rte 743/Hydraulic Rd

Use the right 2 lanes to turn right onto US-29 N/Seminole Trail

Keep left to continue on US-29 N

You've arrived at Ruckersville Self Storage
Head north toward US-33 BUS E/Main St/Spotswood Trail

Turn right onto US-33 BUS E/Main St/Spotswood Trail

Turn left onto US-33 E

Turn right onto State Rte 743

Turn left onto State Rte 607

Turn left onto US-29 N

You've arrived at Ruckersville Self Storage

From Madison, VA:

Head southwest on US-29 BUS S/S Main St toward Church St

US-29 BUS S/S Main St turns slightly right and becomes US-29 S

Make a U-turn at State Rte 607

You've arrived at Ruckersville Self Storage